The classic looks of the Amarr Traditional garage doors allows them to match the style of many different homes. Recessed panels are the most characteristic features of these units. All four models in the collection are made from steel. There is a choice of panel designs, window options, and maximum six different colors. Likewise, there are different polystyrene and polyurethane insulation options for achieving a higher level of energy efficiency as well.
Customize Your Door Today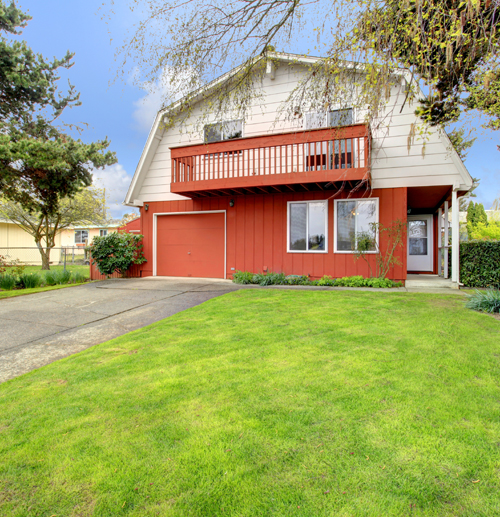 The Heritage model is made from 24-ga steel. It is available with and without insulation. There is a triple layer construction which has two layers of steel and a layer of polystyrene insulation between them. It features the Safe Guard pinch protection system and the model has more than 150 design options.

The Lincoln model has a three-layer design with polystyrene insulating panel set between two layers of steel. There are 150 design options and 35 window insert and glass design options. Each unit comes with hardware components which are made from 14-ga steel.

The Amarr Stratford overhead door model can have single-layer, double-layer or triple-layer construction. The second layer is a polystyrene panel and its higher number of layers results in better insulation with corresponding higher R-value. The model arrives with a Safe Guard system for preventing the pinching of fingers when the panels are maintained and offers a choice between 150 designs.

The Olympus model has the highest R-value range of all doors in the Amarr Traditional collection. The triple layer design consists of two layers of steel and a layer of polyurethane which is environmentally safe. Hardware components of this door are made from heavy-duty 14-gauge steel. The model is available with 35 window and glass designs to choose from.

All Amarr Traditional garage doors can be fully customized in line with the requirements and preferences of the future owner.